Housing for Tourist Use Adeinés is a group of properties for tourism that owes its name to grandmother Inés. Owner of a small grocery store located on the ground floor of one of the properties, Inés was well loved in the neighborhood and known by all. People, when they went to her shop, used the expression "vamos á de Inés", a reference that we have taken to name this tourist project in honor of her memory.
The set of properties is made up of two flats and a small apartment located in the town of A Estrada, as well as a house located on the coast of Vilanova de Arousa.
Ideal for families, it has 3 bedrooms: 2 with a double bed and 1 with bunk beds (2 90cm beds), a living room with a double sofa-bed, a kitchen, a bathroom and an outdoor garden with a barbecue.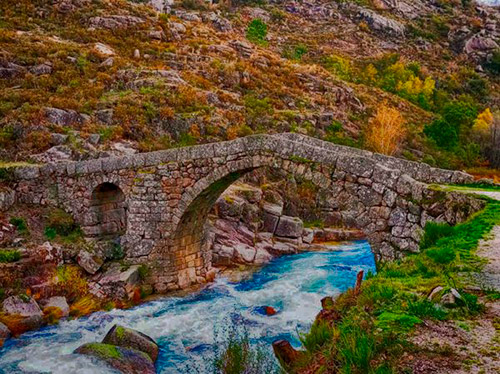 The Camino de la Geira y los Arrieiros is known as the Camino de la Geira y los Arrieiros, the Spanish-Portuguese Jacobean route that starts in the city of Braga and ends in Santiago de Compostela in a route of approximately 240 kilometers.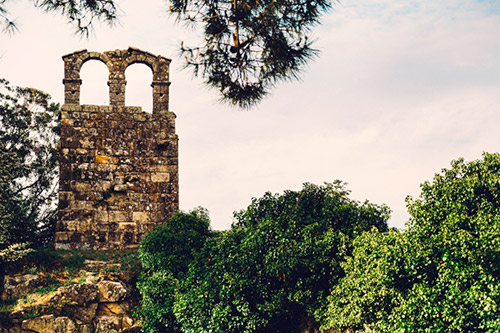 The tower is the only remaining part of the old Benedictine monastery of San Cipriano de Cálogo, founded by San Fructuoso in the 7th century. The monastery was destroyed by Norman raids in the 9th and 10th centuries.
Opiniones de Nuestros Clientes
Awesome
Awesome

Exceptional

Exceptional
Fin de semana estrada ☺La limpieza exquisita.repetiremos ☹Todo me gustó.
Exceptional
Perfecto ☺Todo precioso ideal, la dueña encantadora todo el tiempo pendiente, ha sido genial volveremos sin ninguna duda
Muy recomendable ☺Bien situado, cerca del centro y aparcamiento fácil en la misma calle

Volvería sin duda. ☺Todo. Muy muy limpia. Muchos detalles. Nos dejó para desayunar y cervezas en el frigorífico. Un lugar al que volvería sin duda alguna. ☹Nada

Alojamiento impresionante ☺El apartamento esta totalmebte reformado y posee todos los servicios. El dueño es encantador y muy amable. Sin duda para volver

" Funded by the European Union – NextGenerationEU. However, the views and opinions expressed are solely those of the author(s) and do not necessarily reflect those of the European Union or the European Commission. Neither the European Union nor the European Commission can be held responsible for them."